RBA Reader Poll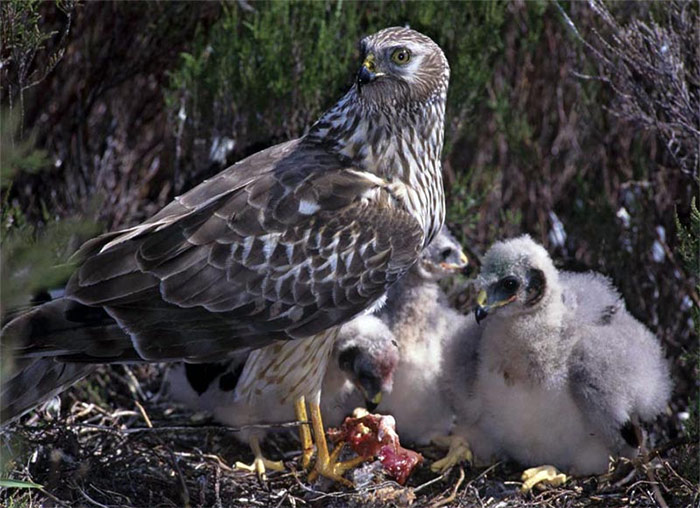 Back in January, following a surprise announcement by the Hawk and Owl Trust (HOT) that they would support Hen Harrier brood management, we ran a poll asking readers if they supported this position.
The Trust's support for brood management appeared to take many people by surprise – including many members of the Hawk and Owl Trust itself, including Mark Avery. The Trust's President, Chris Packham, resigned when he learnt of the plans, and an online argument followed between Philip Merrick's (the HOTs chair), Mark, and numerous commenters which became increasingly hostile with Philip defending the Trust's potential involvement in the brood management part of the Plan. Almost everyone else were opposed to it, calling the plans – amongst other things – naive and poorly-timed, coming at a time when it was felt that moorland managers were coming under intense pressure from campaigns to end wildlife crime on their estates.
Philip Merricks and the Hawk and Owl trust have continued to stoutly defend their position which maintains that if wildlife crime cannot be stopped and that brood management is seen by shooting organisations as the only viable way forward, then it has to be worth trying as a way to break an impasse that has existed now for several decades.
The result of the poll was comprehensive with 70.7% saying they would not support the HOT's decision. 16.6% said they would support it, with 9.6% saying they wanted more information and 3% remained undecided.
In the few months since that poll a lot has happened much of which may have lead some to believe that the HOT may change their minds in supporting brood management.
Some more positive news came just a few days before Hen Harrier Day when Natural England issued a press releaseannouncing that English Hen Harriers had enjoyed their most successful breeding season in the last three years, with six pairs fledging 18 young. This was heralded by some as a great success, though looking at the figures in the press release it was interesting to note that it was exactly the same number as in 2010. However it must be seen as some welcome news given that in 2013 no Hen Harriers fledged in England!
During this period the Hawk and Owl Trust have been somewhat notable by their absence in the debate and appeared to many to be keeping a low profile. Some info did appear on their website soon after the decision was announced but not a lot since.
Then, two weeks ago the chair of HOT, Philip Merricks, agreed to an in-depth interview with Charlie Moores for our Talking Naturally podcast. This is the first time he has spoken in detail about the brood management trial.
Given this we felt it might be interesting to run another poll asking you if readers now support the HOT's decision given they have now tried to explain the rationale behind supporting brood management and also how they see it working in practice.
If you have not listened to the podcast yet we encourage you to do so before you vote in the poll. You can listen here, just click play.
The poll will run for the next seven days and we will publish the result soon afterwards. You can also leave comments with your vote, a selection of which we will publish with the results. Please note the poll is anonymous, we cannot see who is voting even if you are logged into the RBA website and if you choose to leave a name with your comments this will not be published if we include you comment with the result.
To add your vote to the RBA 's pole click HERE