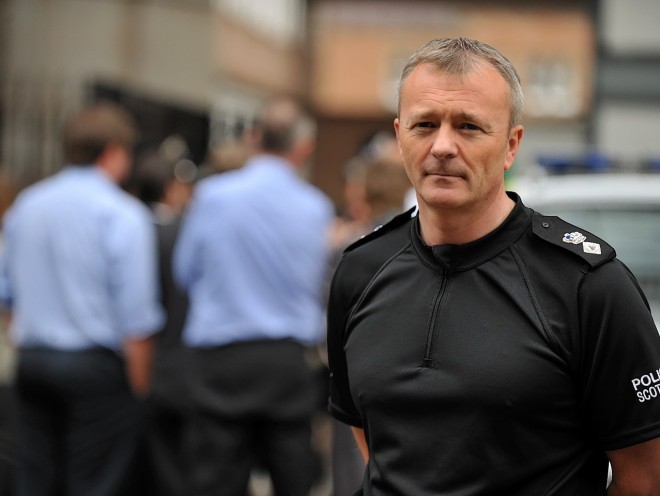 The north of Scotland's police chief has dismissed claims there has been a "campaign of secrecy" shrouding an investigation into the mass killing of red kites and buzzards. Chief of police Julian Innes remains optimistic that whoever poisoned the 12 rare red kites and four buzzards on the Black Isle will be prosecuted.
Police have not revealed the name of the banned substance blamed for the tragedy, but say that was the only information withheld – and for good reasons. There has been criticism from the Scottish Government's "red kite species champion" and RSPB Scotland about the extent of shared information.
North MSP Dave Thompson and Highland wildlife activist Andrea Goddard have both called for a review of the police inquiry. Chief Superintendent Innes has confirmed that the case remains active.
MSP Bill Kidd complained about the lack of information while on a visit earlier this month to RSPB Scotland's red kite feeding station at Tollie near Contin.
The charity has called for more openness, if only to dispel rumours that it accidentally poisoned the birds with contaminated meat.
After discussing the issue with the RSPB and local landowners, Mr Kidd claimed "rumours and suspicion" surrounding the case had been "unhelpful" but that there was insufficient information available.
Skye, Lochaber and Badenoch MSP Mr Thompson called for a review of the inquiry following confusion over a police statement that the birds were "most likely not targeted deliberately," and that experts believed they were the victim of "pest control measures".
Mr Innes, who is the force's Highlands and Islands divisional commander, said: "There is only so much the police can say about an ongoing investigation.
"The poisoning has been thoroughly investigated. We were really disappointed, as are many members of the local community, that we have not brought somebody to justice.
"To my knowledge, the only thing we've kept back deliberately is what the poison was. The person or people responsible know what poison they used."
He is confident someone who knows the poisoner or has vital information will come forward at some point.
Mr Innes said: "People's relationships with individuals change. Employees who've worked with one company might not be there any more. Partners may not be together any longer.
"One reason for renewing our appeals is that somebody in the Highlands will know the answer to this. I reckon more than one person will know who's responsible."
He appealed to anyone with information to make contact.
He also urged anyone who feels the police have not acted on information already supplied to make that known.
"It is really important for the local community, the environment and the economy of the Highlands and Islands that we catch somebody," he said.
Stuart Benn, of RSPB Scotland, said: "If the police are confident that they're still pursuing it and think someone will eventually be brought to book then we would certainly welcome that."
This story written by  Ian Ramage was first published in the Press and Journal
Related Articles