Musicians, TV personalties and journalists all unite under the SHOUT banner, encouraging the Maltese public to vote "No" and abolish spring hunting for ever.
Shout ambassadors and supporters gather outside the launch. Photo: Ray Attard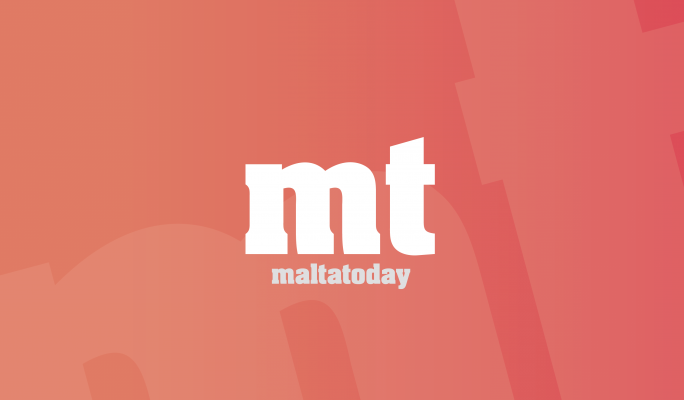 Activists' Shout campaign launch • Video by Ray Attard
TV presenter and animal rights activist Moira Delia, Malta Today managing editor Saviour Balzan and former BirdLife president Joseph Mangion were the faces of the conservationist lobby that today announced the 'Shout – Spring Hunting Out' campaign to abolish spring hunting.
Describing it as a "movement for a better Malta" at a packed hall at the St James Cavalier, campaign coordinator Romina Tolu said that over the next three months, the Shout campaign will give voters all the information they need to vote 'no' to spring hunting on 11 April.
The campaigners successfully petitioned Malta's constitutional court with over 40,000 signatures demanding an abrogative referendum on whether Malta's derogation from the EU's Birds Directive, which bans hunting in spring, should remain part of the nation's legislation.
The referendum will be held on 11 April.
Maltese prime minister Joseph Muscat had stated that he will vote to retain the derogation, which member states are entitled to use in accordance with strict critera.
Fashion stylist Carina Camilleri, cartoonist Seb Tanti Burlo, musician Renzo Spiteri, radio DJ Frank Zammit, nosnow/noalps frontman Nick Morales and other Maltese personalities joined Balzan, Delia and Mangion on stage one by one to declare their intention to vote 'no' on 11 April.
Joseph Mangion said that Malta was the only country in the EU to allow recreational hunting of migrating birds in spring. "It makes no sense to kill birds on their way north to lay eggs and raise their young. The birds that arrive in Malta are on the last stretch of a long journey and are the best of their species.
"We would all see and hear many more birds in Malta if we stop spring hunting, making Malta a better place to live."
When asked who will be fronting the campaign, Mangion said: "the people will be fronting the campaign," to rapturous applause.
"We have trusted the politicians and time and again they have let us down. It is now the people's decision," Mangion said.
"Some people will vote along party lines, but the Maltese nation are a people who love nature and animals and I am sure they will vote to protect them."
He also said that the abolition of spring hunting would give people access to a countryside occupied by hunters.
TV presenter Moira Delia called out against any form of intimidation. "As a citizen I must express my opinion without fear. Intimidation has no place in this campaign."
She said that hunters stop people from enjoying the countryside in spring, the best time of year.  "Enjoying the countryside is important for our health, it makes us feel happy and relaxed. We all have a right to enjoy a walk with our families without the fear of gunshots or intimidation. It's your countryside too."
MaltaToday managing editor Saviour Balzan, a former BirdLife activist, said that Maltese people were entitled to enjoy the countryside without being intimidated and bullied by hunters. "We have the will to make this happen, in spite of political affiliations, differences in opinions – go out and vote no. Politicians feared taking a decision when they didn't need to. The majority of Maltese who are law-abiding and non-violent had no strength, but now we have that strength."
Balzan said that the surveys showed a clear support to end spring hunting, and encouraged people to vote 'no' in the 11 April referendum.
Former Birdlife Malta President Joseph Mangion (centre). Photo by Ray Attard
Steve Micklewright (left) BirdLife executive director, and Christian Debono
He also dismissed hunters' claims that the referendum would mean an end to other traditions, as "complete nonsense"."A referendum such as this can only abolish existing laws. There is a specific law which permits spring hunting, and this referendum allows the people to vote to have it removed. An abrogative referendum cannot be applied to other things, since there are no laws allowing fireworks, festas, horse racing and other activities. There are only laws controlling them. A referendum on these matters is impossible."Balzan also said that it was untrue that other EU states were derogating from the Birds Directive. "They are allowed to shoot birds, not for hunting purposes but for safety purposes around airports."
He also said that Maltese hunters already hunt from September until January, and that they were trying to deceive people into believing their rights were being eroded. "Let us break with the past and this cycle of hunters' bullying, intimidation and frightening people, once and for all. It's time to vote 'no' and shout to get spring hunting out."